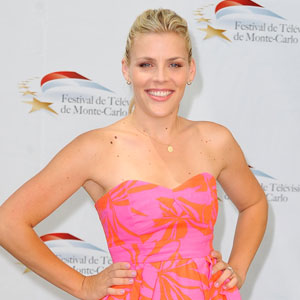 Pascal Le Segretain/Getty Images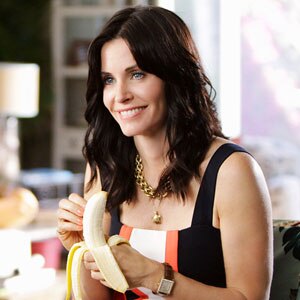 ABC/MICHAEL DESMOND
What could be better than a
Friends
reunion with Joey, Monica, Chandler, Rachel, Phoebe and Ross?
Well…not much. But how about a
Friends
star in a show that has
Friends
in the very title? It could happen, Central Perk lovers! Here's how: (eonline)
ABC might rename
Courteney Cox
's series
Cougar Town
by putting
Friends
in the title.
Or
Neighbors
. Or
Neighborhooding
—though I'm pretty sure that's not a word.
In case you hadn't heard, they are considering renaming the sophomore comedy series, and are currently testing out new names via marketing research. I'm told these are the current contenders:
Friends and Family
Friends and Neighbors
The Cul de Sac Neighborhood
The End of the Street
The Neighborhood
Jules Neighborhooding
You likey? Any of them? And could someone please tell me if that last option is in English? Perhaps it's a red herring to make sure respondents are paying attention?
One thing seems clear: They're trying to move away from the cougar reference (since Courteney's character Jules doesn't really pounce on young prey anymore) and up the neighborly/
Friend
ly connection. As executive producer
Bill Lawrence
has joked to us, he'll do anything to get
Jennifer Aniston
on the show. So maybe this'll do the trick? Or how about
Neighborhooding With Jennifer Aniston
?
While doing press at the Monte Carlo Television Festival,
Busy Philipps
(Laurie) told us this of
Cougar Town'
s name change: "It's true, they are considering it. Bill Lawrence and Courteney are talking about it and I know that
Steve McPherson
, who runs ABC, has said whatever they decide to do he's on board with. I think they just feel like the name
Cougar Town
is not indicative of what the show became at the end of the series. And I agree with them."
She adds: "I think that the change is just a natural progression of any creative process and the show just naturally moved in a different direction. Premise shows can only take you so far, and at the end of the day you tune in because you love the people you're watching."
Now that has a nice ring to it:
Friends You Love Watching
.
No?
OK, fine.
Jennifer Aniston Neighborhooding
it is.
Any ideas for the new C-town name? What do you think of the ones listed above...better or worse than what it is now?