Having officially cursed the Dallas Cowboys via her two-year relationship with quarterback Tony Romo, Jessica Simpson is moving on to the San Francisco 49ers.
A source close to the singer confirms that she's dating former NFL tight end Eric Johnson, telling
People
the pair have been together for about a month and: "She is happy that she found a great guy. She's really happy."
Johnson last played professional football in 2007 and retired with nine career touchdown receptions. He's a graduate of Yale University, causing many to wonder what the heck he talks about with Simpson.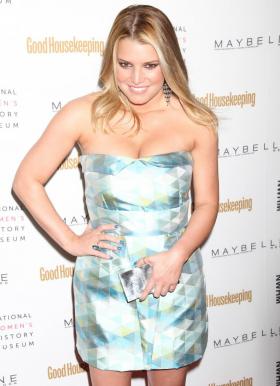 Simpson isn't the only large-breasted celebrity to nab herself a receiver this season. Kim Kardashian has been spotted out with Miles Austin, while Lindsay Lohan is reportedly dating Eilat Anschel.
She's never played in the NFL, but is on the receiving end of a Lohan meltdown every night. (thehollywoodgossip)