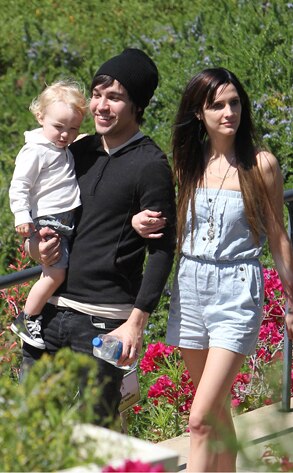 Jeff Steinberg/Matt Smith; PacificCoastNews.com
Just because
Pete Wentz
and
Ashlee Simpson-Wentz
don't speak Spanish, doesn't mean their 20-month-old son
Bronx Mowgli
can't.
"He's speaking some Spanish!" the Fall Out Boy father gushed to us at VH1's Do Something Awards in Hollywood of the toddler's recent milestones. "He's started saying, 'Sí.' I always ask him stuff, and he'll be like, 'Sí."
"I speak pretty bad Spanish but we have this fantastic nanny and she speaks Spanish to him," Wentz explained. "I think it's really important to be global."
Meanwhile, Wentz also revealed he's a freshly-minted fan of our favorite vampire series
True Blood
.
"Ashlee's the one who got me into it," Wentz said.
What's the appeal?
For him, he simply says, "It's a really great show." But for Ashlee, he smiled, "maybe it's because they have great looking guys."
They sure do! Just check out Watch With Kristin for an amazingly new abstastic pic of werewolf
Joe Manganiello
. (eonline.com)