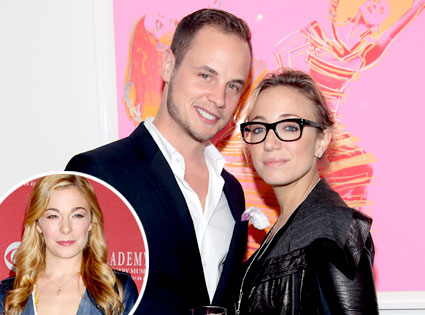 Astrid Stawiarz/Getty Images; AP Photo / Tammie Arroyo
The exes left behind by
LeAnn Rimes
and
Eddie Cibrian
are doing just fine.
A month after his divorce from Rimes was finalized,
Dean Sheremet
is planning to move into the Manhattan apartment of his fashion-photographer girlfriend Sarah Silver, a source confirms to E! News.
If it seems as if Sheremet is rushing into things, however, consider this:
The dancer turned aspiring chef ended up being the odd man out when Rimes scandalously hooked up with the still-married Cibrian in early 2009, but E!'s source says that Sheremet has been seeing Silver for close to a year—meaning he wasn't playing the role of poor, scorned hubby for long.
And though
Brandi Glanville
hasn't had the nicest things to say about her ex
or
his new girlfriend, it's not because she's had trouble finding her own prospects for romance.
E! News has exclusively learned that the ex-Mrs. Cibrian has been seeing Arizona-based real estate developer Michael Meldman off and on for the past nine months—which would put their initial coupling not long after Cibrian filed for divorce.
They were spotted at both
Vanity Fair
's Oscar party and the UNICEF Snowflake Ball.
Like Glanville, Meldman has two sons. And, unlike Cibrian, he knows where his next check is coming from. (eonline.com)
—Reporting by Whitney English