The Bachelor star Jake Pavelka and Vienna Girardi were not engaged for long, but long enough for the former Hooters girl to cheat on him with her ex-boyfriend.
Or so Lee Smith claims, at least.
Smith, whose sexy, misspelled emails to Vienna were leaked last week, says rekindled his physical relationship with Vienna 10 days before her split from Jake.
Lee claims it began when she visited her Florida home because of her sick dog - an ugly topic between Jake and Vienna in their epic fight on
The Bachelorette
.
"We were in my truck hooking up, her shirt was off and Jake just kept calling over and over again," Lee told
Radar Online
in a hilarious, exclusive interview.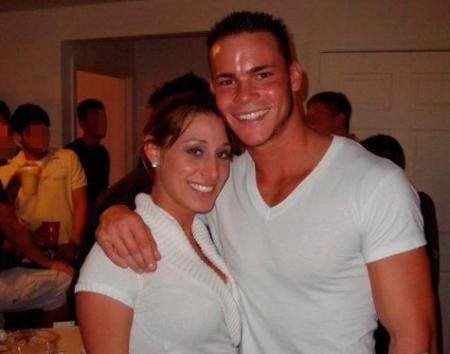 Lee drove Vienna back to her car she came up with an excuse.
He says that as he was in the process of trying to sex up Vienna in his truck, "she said, 'I can't just ignore his calls or he'll freak out and call every minute.'"
"She's an amazing liar. She picked up the phone and started yawning and pretending she was sleeping," Lee said of Jake's final rose recipient. Diabolical.
Smith says Vienna began calling him just one month after she got engaged on
The Bachelor
. "At first, she would just tell me she missed me," Lee recalls.
"Then she asked me to break up with my girlfriend because she couldn't imagine me having sex with another woman" as she and Jake weren't intimate.
"She told me, 'I couldn't see myself having a child with anyone but you. And then I asked her how she could tell me this while she was engaged to someone else. And she told me, 'It's not going to work out. We don't even have sex anymore.'" (thehollywoodgossip)