Get ready to beat up the beat.
Snooki and J-Woww, a.k.a. Nicole Polizzi and Jenni Farley, a.k.a. the really short, orange girl and the behemoth with the enormous fake boobs from Jersey Shore, posed for the cameras at the Jersey Shore Soundtrack Album Release Party this week.
That's gonna be an awesome soundtrack, for sure ... this gang requires the right kind of tunes to go absolutely wild on the boardwalk. Which they will do again, beginning July 29 on MTV (follow the link to peep the Jersey Shore Season 2 trailer).
The real question, of course, is ...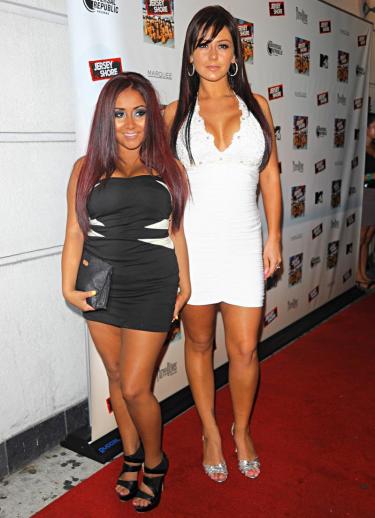 Who would you rather
... (thehollywoodgossip)