Eat your heart out, Reggie Bush.
Kim Kardashian and Miles Austin made one of their first public appearances as a couple last night, stepping out at a private residence in Bel Air as guests Serena Williams' Pre-ESPYs House Party.
Tweeted Kim prior to the event: Kardashian Tweeted: "Soooo excited for @serenawilliams party tonight!!! Woooowhoo"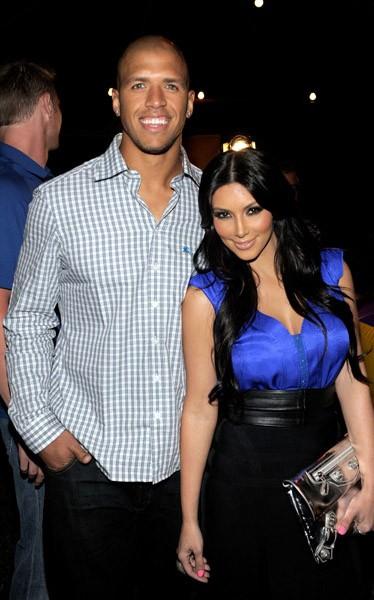 Kardashian and Austin spent all of July Fourth weekend together. They even shut down a club in New Jersey in order to get their groove on.
Kim also threw her new man a birthday bash at NYC steakhouse STK on June 30. Sorry to break this to you, Ty Lawson. Maybe someone else is available for 17 minutes. (thehollywoodgossip)