The Bachelorette star Ali Fedotowsky may have hinted that she ends up alone after this season, but could she just be playing it coy? That's
Us Weekly
's theory.
The celebrity gossip publication "confirms" (term used very loosely) there's a proposal on the season finale - and the gorgeous Massachusetts native accepts!
For all we know, it's a proposal by Chris Harrison to join him for a glass of water during a five-minute break from filming - but congratulations in any case!
"She's already thinking about the details," a source says - and she's SO excited! "She did the show because she was ready to settle down and get married."
Us
claims the former Facebook ad rep is planning a West Coast wedding in early 2011. Who's the lucky guy? The anonymous sources aren't saying, natch.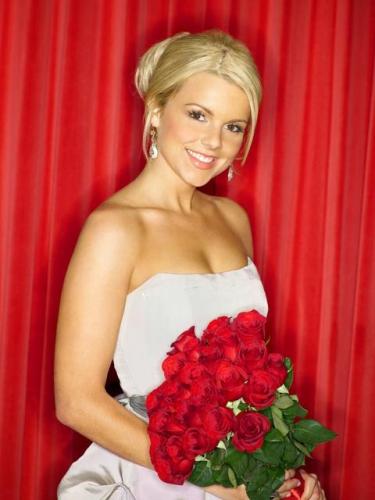 Is Ali Fedotowsky really engaged - and to whom?
Unlike that stiff Jake Pavelka, who gushed about being engaged throughout the season, Ali's remarks have been of the "I'm happy with my decision" variety.
Some believe that's code for "I'm still single."
Reports that Ali Fedotowsky is already dating some other guy (Patrick Hammon) also cast doubt on any Bachelorette engagement stories, don't you think?
We're obviously not in the know as far as the specifics, but our gut reaction is to call BS on this story. There are only vague details and no sourced quotes.
For more on who Ali chooses, check out The Bachelorette spoilers ... but don't say we didn't warn you, these are serious giveaways, read at your own risk.