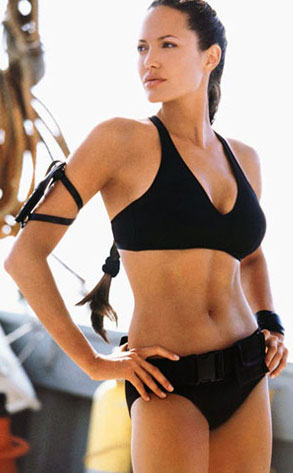 Paramount Pictures
We know you're stoked for
Salt,
Angelina Jolie
's new spy-thriller opening this week, right? What we love about Jolie is that this butt-kicking action business is nothing new for her—the sexy superstar has spent nearly 15 years making a name for herself taking rebellious roles.
She may have "changed" in recent years, trading her wild ways and
unique
blood-bearing red carpet style for a more refined (momma) role in real life. But this busy beauty's kept one thing constant: her badass behavior on-camera.
To prove it, we've put together a gallery of the Top 9 most badass Angelina Jolie movies ever. Dig in and let us know what should be No. 10! (eonline.com)